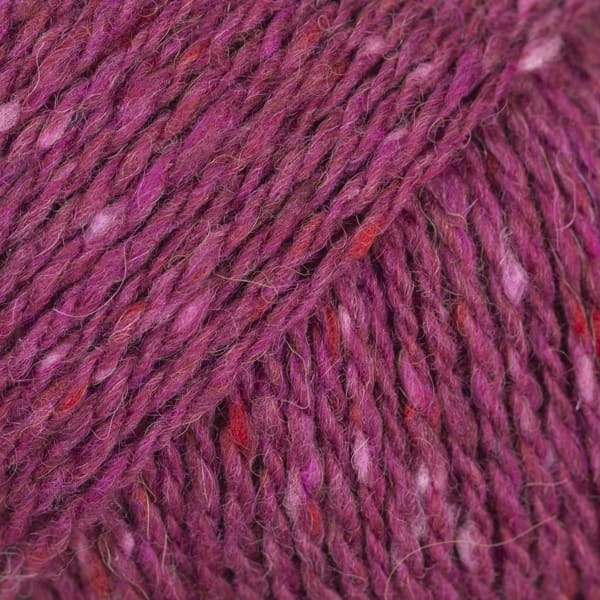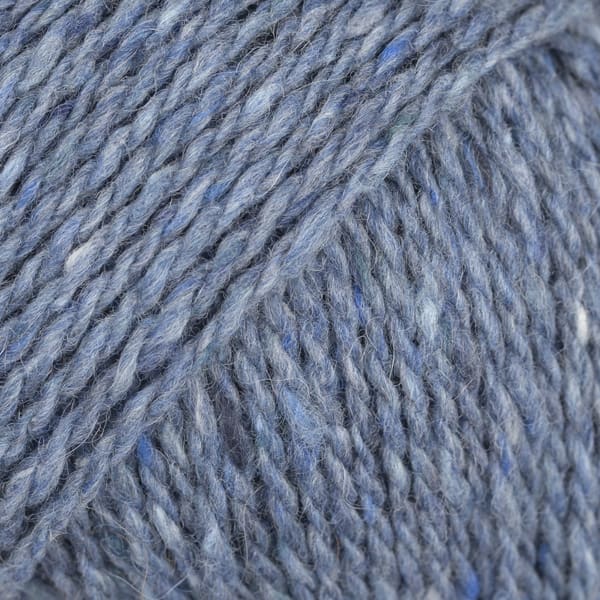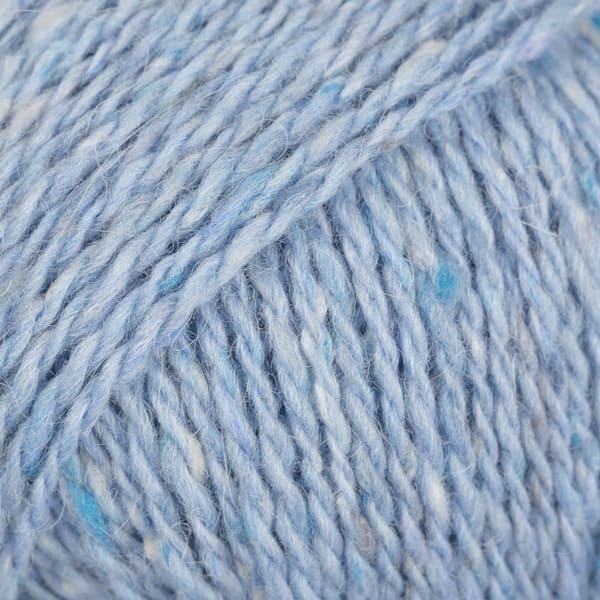 A tweed classic in Superfine Alpaca and Merino Wool
Content: 50% Wool, 25% Alpaca, 25% Viscose
Yarn Group: B (20 - 22 stitches) / 8 ply / DK
Weight/length: 50 g = approx 130 m
Recommended needle size: 4 mm
Knitting tension: 10 x 10 cm = 21 sts x 28 rows
Care: Hand Wash, max 30°C / Dry Flat / Feltable
Made in: EU
Raw material origin: Alpaca and wool from South America, viscose from Austria
A tweed classic in Superfine Alpaca and Merino Wool
Rustic and elegant
As its name suggests, DROPS Soft Tweed is a soft tweed yarn created from a blend of merino wool, superfine alpaca, and viscose. These fibres are carded together to create the yarn with tiny felted "tweed buttons" that provide colour flecks to define the appearance of this quality. Being a carded yarn means that Soft Tweed is lighter and breathes better than similar, combed yarns - while being specially suited for hand knitting.
Pair it with Kid-Silk!
Have you tried combining Soft Tweed with one strand of Kid-Silk? It will add that extra bit of luxury, colour and texture to any garment.
See other yarn combinations